The Blog
The bits and pieces of my creative process, and the journey I have found myself walking in.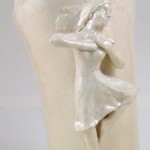 Another funny little twist: We had a "Spiritual Emphasis Week" here at the OM USA office, which involved a lot of time for team building and training… and just sort of mixing things up. Since OM has a substantial "Arts Link" department, they set up some tables in the main worship area with different kinds […]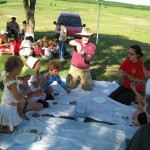 One of my most precious memories of growing up is the time I spent summers at the local art gallery taking pottery classes. In the summer of 2010, I was able to share some of that joy with a group of children in rural Moldova.