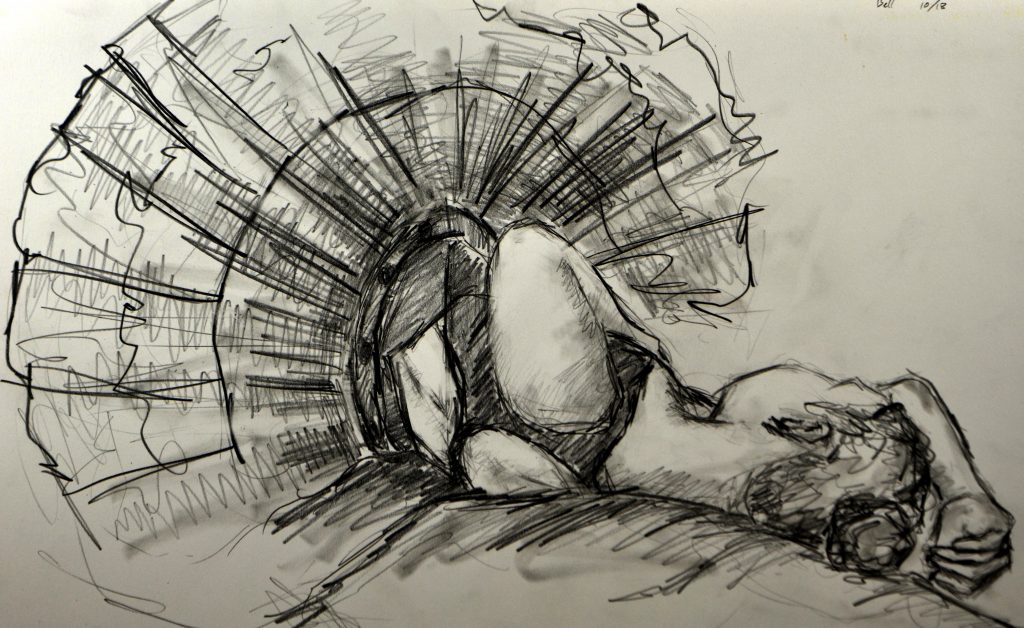 I've attended a Life Drawing class for several years.  Most of the models are dance students, though we do occasionally have others, such as actors from the local community theater coming in costume for different characters.
I have taken a few drawings and reference photos from this class and turned them into a sculptural pieces.  On this occasion, I was particularly happy with two of the drawings. They happened to be opposing angles on a very similar pose.
Drawing dancers in their tutus, with the layers and layers of translucent ruffles and tulle has always been a challenge for me — drawing layers and lines and folds which you both see and don't see. Trying to sculpt this in clay, creating a believable illusion of the soft flowing form as it follows and highlights the lines of the dancer… that was a technical challenge I had never been brave enough to attempt.
Working first with the body of the figure from my drawing, I found a way to create a thin layer of clay and form its dips and curves around her hips. Once I created the form, I had to carefully control the drying process to prevent the thin layer of clay from drying out too quickly, causing it to shrink and crack. The clay was thin enough to create the sense of lightness, but strong enough to not break, or feel out of balance with the rest of the figure.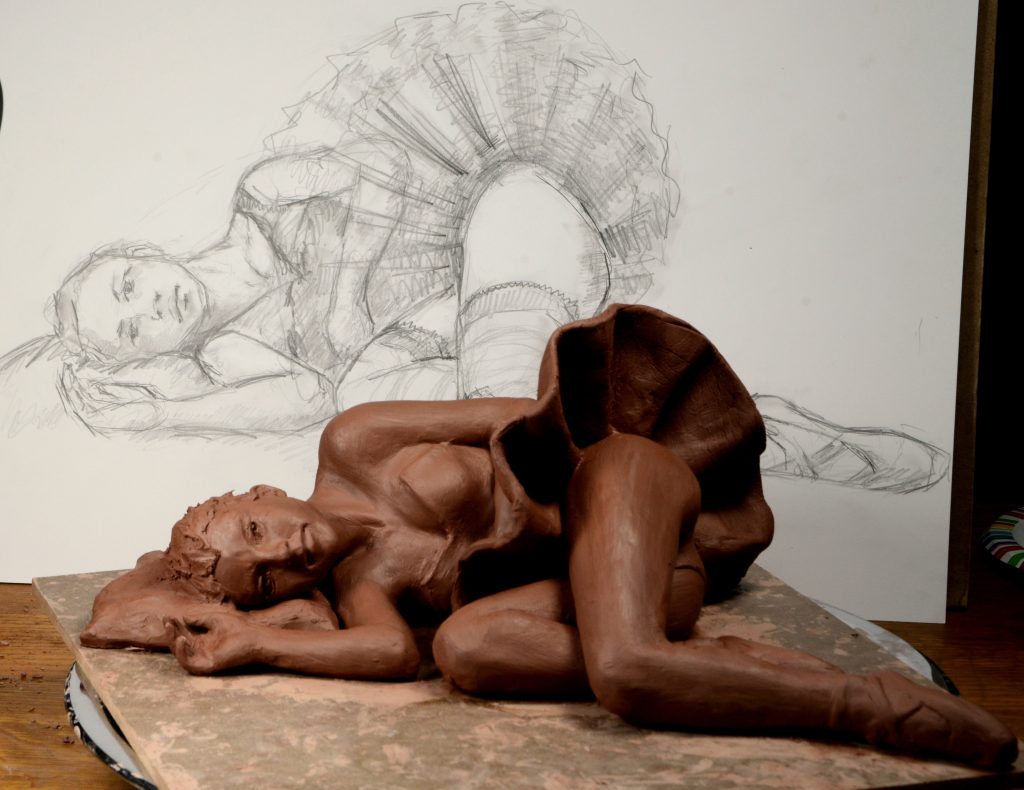 However, there is more to a piece than simply telling the story behind its technical challenges, as interesting as that may be.
I brought the finished sculpture to show to one of my long time dancer friends. She has spent years teaching and mentoring younger dancers, often finding herself fighting against the sometimes toxic ethos of the dance world, with its spirit of frenzied perfectionism, eating disorders, and clawing competition to the top. What struck her about the figure was the attitude of rest — stepping away from being made a slave to the drive for perfection and image, and the freedom to stop and take a breath.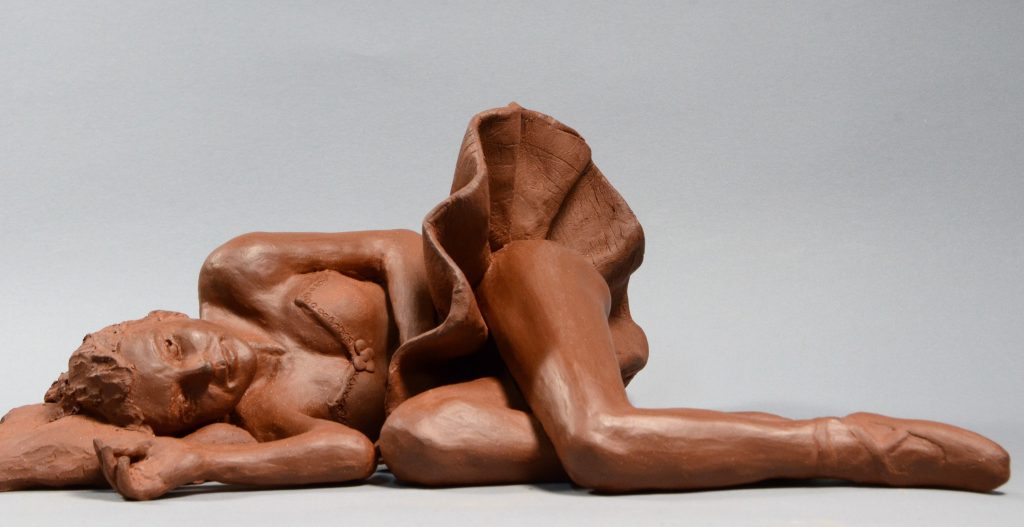 For some time now, I have pondered the meaning of rest, Sabbath, Selah; letting go of our perceived control over our lives and the need to always feel like we are just one step ahead of failure. It is a journey into faith, the assurance that our Father calls us to action and effort, but He also calls us into rest, understanding and acting on our profound, daily dependence on Him and the way He lives His life through us.