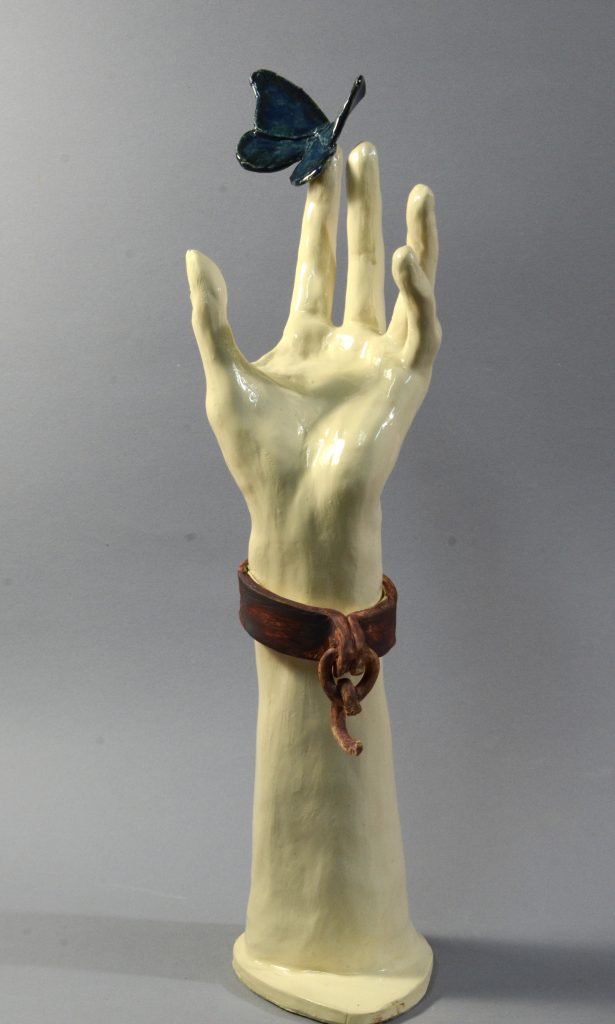 The original thought for this piece came from a ministry called The Freedom Climb (now, The Freedom Challenge). They describe themselves as, "a movement of passionate women dedicated to freeing oppressed and enslaved women and children all around the world."
The butterfly is a well known symbol of transformation, beauty, freedom and grace. It speaks of transformation and new life at the deepest level — not just a change in outlook, or a vague "hopefulness" that, "things will get better somehow", but becoming fundamentally different.
The Truth we bring to men, women, and children who have been trapped in human trafficking and modern day slavery is that Christ takes our old, broken hearts of stone and gives us living hearts. There is a real, living, acting God who sees those of us who have been treated as dirt, and yet, sees infinite value in us. He will go to infinite lengths to love and rescue us. Truth brings Hope, and Hope brings Transformation — to heart, life, self, outlook, present, future and ultimately eternity, even in the middle of a complicated, messy and ugly world. Hope gives us the ability to see beyond our current situation into the heart of God.
We see the clash between the simultaneous reality of the horror of human trafficking, and the hope we bring to people we find trapped there — between the ugliness of bondage and the beauty of the butterfly.